Hi everyone!! This is Lisa, bringing you a new spotlight product! If you are doing Project 365 like I am, you cannot get enough templates to save yourself time. Well, these wonderful templates by Scrapmuss are just perfect for scrapping all those weekly photos and journaling those memories along with them.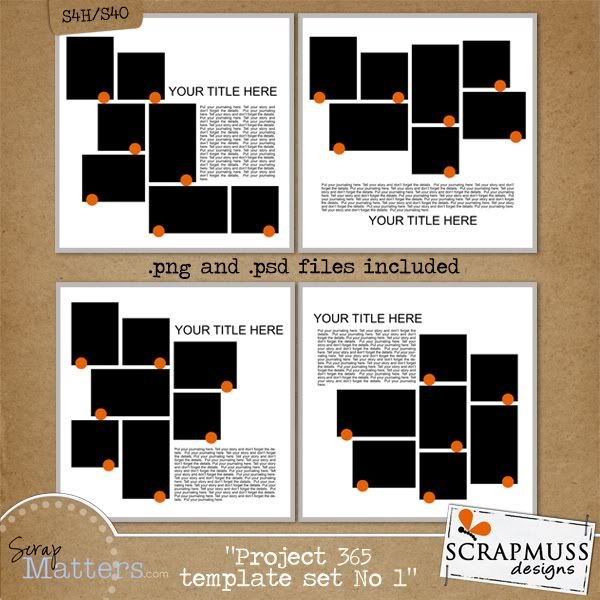 And here's my layout using one of the above templates and Scrapmuss'
Blossom and Bloom kit
.
I just love how versatile these templates are and how easy it is to fit in all my pictures and then add my own elements to personalize it! I even made my own wordart for the layout that I would like to share with all of you. Please go here to download or click on the preview and have a great day! ~ Sorry! Link is expired! ~